---
---
Research
My research focuses on the Programming of Massively Distributed Systems , and especially Peer-to-Peer Systems.
Projects
Here is a list of the projects in which I'm currently involved in:
Palabre
Palabre is a peer-to-peer backup system for personal data on home computers. Personal files are encrypted for confidentiality and distributed on other peers for durability. The main problem is to ensure low maintenance cost even in the presence of a high level of dynamicity, i.e. peers leaving and joining the network at high rate.

---

Pace-Maker
Pace-Maker is a secure availability measurement system for peer-to-peer networks. It provides an accurate measurement of the time spent by a peer on the network to other peers, and is resistant to collusions of malicious and selfish peers.

---

Peervasives
Peervasives is a social peer-to-peer network where users can only connect to their friends, a la Facebook, with encrypted links, and know nothing about identities of the other users of the network. We are investigating how to efficiently localize and download files in such a network.

---

Solipsis
Solipsis is a peer-to-peer virtual world, a la Second Life. It should support a large amount of players, without requiring the deployment of powerful servers, thanks to the peer-to-peer paradigm.
Publications
Some recent publications: List of Publications or on HAL (only most recent ones).
Program Committees
Upcoming Events:
CFSE'07 : Con erence Francaise sur les Systemes d'Exploitation
SSS'2009 : International Symposium on Stabilization, Safety, and Security of Distributed Systems
Hot-P2P'2009 : International Workshop on Hot Topics in Peer-to-Peer Systems
Old Events:
Data Traces of Peer-to-Peer Networks
I did some traces of peer-to-peer file-sharing networks. They are available here.
Internships - Sujets de stage
If you want to do an internship in our lab, send me your CV by e-mail, with the name of the project you would be interested in working on.
Si vous voulez faire un stage (M1 ou M2) dans notre labo, envoyez-moi votre CV par mail, avec le nom du projet sur lequel vous aimeriez travailler.
Teaching/Enseignement
I'm part-time computer science teaching assistant at Ecole Polytechnique. I'm involved in the following courses:
Initiation to Java Programming
Advanced System Programming (with Albert Cohen)
Software
I'm the creator and main developer of several open-source projects.
MNPlight (2007)
A swiss-knife for iPhones, especially if you are a Linux user or if you just want to get rid of iTunes. It allows importing/exporting calendar events, contacts, songs, etc...

---

Peerple (2006)
Peerple aims at providing many simple network services for home network computers, especially sharing of pictures with friends.

---

MLdonkey (2001)
MLdonkey was the first multi-network peer-to-peer file-sharing client: it could connect to eDonkey, Bittorrent, Fasttrack, Gnutella and some other less famous peer-to-peer networks.

---

Lamp (1999)
Lamp (Linux Animation and Movie Player) was the first fullscreen player for Divx on Linux, before the apparition of the Mplayer project.

---

Objective-Caml programs
Most of my programs are written in Objective-Caml. For example, you can have a look at Gwml(a programmable window-manager) and Efuns (an Emacs clone).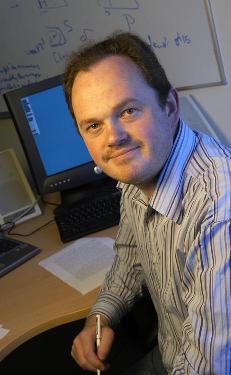 Quelques nouvelles
12 mars 2009
Le document que j'ai rédigé sur la loi HADOPI a été cité par Mme Martine Billard à l'Assemblée Nationale.
1 mars 2009
J'ai rédigé un article sur les réseaux sociaux pair-à-pair pour la revue Défense Nationale.
16 février 2009
J'ai été auditionné par Mme Marland-Militello, lors du passage de la loi Internet et Création (HADOPI) en commission des lois. J'ai rédigé un document de synthèse.
---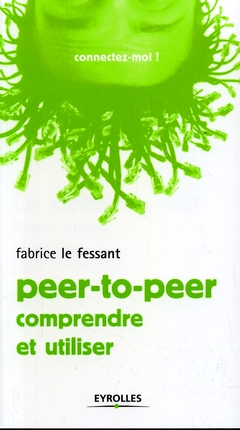 Pour essayer d'en finir avec la mauvaise réputation du peer-to-peer, j'ai publié un petit livre chez Eyrolles, dans la collection Connectez-moi (au prix très abordable de 5,90 euros), appelé "Le peer-to-peer: comprendre et utiliser". Dans cet ouvrage, j'essaie, à partir de mon expérience de créateur du projet MLdonkey, client peer-to-peer multi-réseau, d'expliquer un peu les fondements de cette techno, son utilisation actuelle à travers les logiciels d'échange de fichiers, mais aussi de messagerie et de téléphonie, ainsi que d'applications futures telles que la sauvegarde croisée de données. Le livre met en avant les logiciels libres sur les trois grands systèmes du moment (Linux, Mac OS X et Windows), en les distinguant bien des autres freewares avec lesquels ils sont bien trop souvent confondus, y compris par nos parlementaires.
Bientôt disponible en PDF sur IsiBook
---